Author: Jennifer S. Alderson
Narrator: Carol Purdom
Series: The Adventures of Zelda Richardson, Book 2
Publisher: Jennifer S. Alderson
Released: Oct. 2, 2017
Length: 10 hours 42 minutes
Genre: Mystery


Missing masterpieces, Nazi blackmailers, and a pesky amateur sleuth.




When a Dutch art dealer hides the stock from his gallery - rather than turn it over to his Nazi blackmailer - he pays with his life, leaving a treasure trove of modern masterpieces buried somewhere in Amsterdam, presumably lost forever. That is, until American art history student Zelda Richardson sticks her nose in.




After studying for a year in the Netherlands, Zelda scores an internship at the prestigious Amsterdam Museum, where she works on an exhibition of paintings and sculptures once stolen by the Nazis, lying unclaimed in Dutch museum depots almost seventy years later. When two women claim the same portrait of a young girl entitled Irises, Zelda is tasked with investigating the painting's history and soon finds evidence that one of the two women must be lying about her past. Before she can figure out which one it is and why, Zelda learns about the Dutch art dealer's concealed collection. And that Irises is the key to finding it all.




Her discoveries make her a target of someone willing to steal - and even kill - to find the missing paintings. As the list of suspects grows, Zelda realizes she has to track down the lost collection and unmask a killer if she wants to survive.
Chill with a Book's January 2018 Book of the Month
One of TripFiction's 10 Favorite Books set in Amsterdam
One of The Displaced Nation's Top 36 Expat Fiction Picks of 2016
Number 14 in the BookLife Prize for Fiction 2016, Mystery category
Silver Cup Winner of Rosie's Book Review Team Awards 2017 in the Mystery category
The Lover's Portrait is the perfect novel for those who love art, history, and mystery. The Adventures of Zelda Richardson series are stand-alone novels and can be listened to in any order.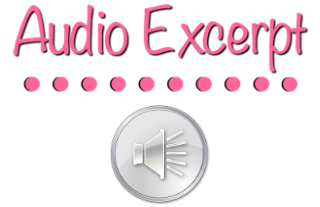 Jennifer S. Alderson was born in San Francisco, raised in Seattle, and currently lives in Amsterdam. Her love of travel, art, and culture inspires her ongoing mystery series, the Adventures of Zelda Richardson. Her background in journalism, multimedia development, and art history enriches her novels. When not writing, Jennifer can be found in a museum, biking around Amsterdam, or enjoying a coffee along the canal while planning her next research trip.
There are currently four books in the stand-alone series following the adventures of traveler and culture lover Zelda Richardson. In Down and Out in Kathmandu, Zelda gets entangled with a gang of smugglers whose Thai leader believes she's stolen his diamonds. The Lover's Portrait is a suspenseful "whodunit?" about Nazi-looted artwork that transports readers to wartime and present-day Amsterdam. Art, religion, and anthropology collide in Rituals of the Dead, a thrilling artifact mystery set in Dutch New Guinea (Papua) and the Netherlands. Her short story set in Panama and Costa Rica, Holiday Gone Wrong, will help fans better understand this unintentional amateur sleuth's decision to study art history and give new readers a taste of her tantalizing misadventures.
The Lover's Portrait was Chill With A Book's January 2018 Book of the Month and won the Silver Cup in Rosie's Book Review Team 2017 Awards, Mystery category. TripFiction recently named it one of their 10 Favorite Books set in Amsterdam. It also won a Chill With A Book Readers' Award, Readers' Favorite 5 star medal, was one of The Displaced Nation magazine's Top 36 Expat Fiction Picks of 2016, and came in at 14 in BookLife's 2016 Prize for Fiction in the Mystery category. The Lover's Portrait was also one of Women Writers, Women's Books magazine's Recommended Reads for April 2017.
Her travelogue, Notes of a Naive Traveler, is a must read for those interested in learning more about—or wishing to—travel to Nepal and Thailand. It was also awarded a Readers' Favorite 5 star medal.

Carol Purdomis a retired System Analyst. She has many years of experience performing in community and dinner theater and currently writes for and directs her church Drama Ministry team. She received training in commercial and audio book recording from ADDY award-winning voice actor Leonard Dozier (SAG-AFTRA, AEA, ASCAP, Actor, Singer, Songwriter). She has recorded 8 audiobooks.